Feb 6, 2018 - 
Written By: Ike Morgan IG: @ike_morgan 
Showcasing trendy apparel from popular designers, fashion industry leaders, celebrity guests and top runway models, New York Fashion Week 2018 is right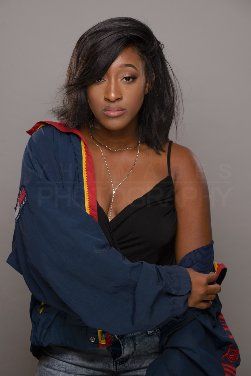 around the corner and to share this grand stage as an independent artist, is like a dream come true. 
The dream has just begun for the young R&B sensation LXXS from Cincinnati, Ohio who is set to perform her debut single "Superwoman" in front of a massive audience during NYFW2018. With lyrics about women empowerment in her single, the 18-year-old will make her claim to fame at the "Runways On Fire"​ Fashion event​ - Saturday, February 10th at the Hilton DoubleTree Hotel on Broadway in NYC.   
But first, LXXS - whose real name is Alexis Tillman, has planned a private listening party through her record label CW-One Music Group, LLC with top DJs and other music industry executives on Wednesday, Feb. 7th.   
From a listener's perspective, LXXS' musicianship combined with her vocal abilities puts her in a league of her own, especially at such a young age in this competitive music industry. During a sensitive time where women have to constantly fight back and speak out against sexism and sexual harassment from many male public figures, it's essential to bringing out this style of music, empowering women to the forefront.   
"Superwoman" represents this ongoing movement very well in which her music speaks to the masses in a respectful manner. Men will also become mesmerized from her soulful vocals on upbeat instrumentals with bold and edgy lyrics that will teach them how to treat a lady.   
Get ready for this young talented artist to release her freshman single at the end of February and make her mark among top singers in the music game. There aren't many singers in her age group with such a mature flow as LXXS.    
For more information about her whereabouts in NYC this week and for information on the listening party, please contact CW-One Music Group, LLC.